My Dream Come True and Life-Long Commitment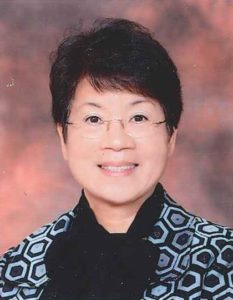 Principal
       Time reflected back to 35 years ago, my dream committed into the early childhood education. When I was at the primary school, I was very much desired to be an early childhood teacher. I was very fortuned to enter the World Lutheran nursery and became a teacher. Besides taking the nursery in-service training, I also took the Kindergarten Teaching Certificate at night. These three years of the work ensure that I was going right in this career. Just as a building is being built, the foundation is very important, early childhood education is also foundation of the growth of a human kind. I could see the meaning of the early childhood education and also my dream was come true.
       Over the last 35 years, I was privileged to start two nurseries. The first one is Christian & Missionary Alliance Fu Shan Child Care Centre and the second one is Ka Fuk Baptist Church Pre-School. It is very honor to be the pioneer of these two nurseries and a precious experience for me. My commitment give the best to the children; to assist the teachers in highly effective teaching; to have parents safely entrusted their children to our school; to manage well a nursery to glorify God.
       Time flies fast, our school is entering its twentieth one year, let me share the fruitful results in the past year.
Fruitful Results Last Year:
To optimize various mathematic activities
       We continued to nurture children's interest and ability toward mathematics. We designed diversified teaching tools and arranged fun activities at the Mathematics Day. In order to create a rich mathematical environment, we used children mathematic songs, visual mathematical teaching tools and purchased many mathematic story books and encouraged children to read them. We provide in-service training for our teachers to assist them strategies to teach and arranged a parent workshop "Funful Mathematics" to promote parent's interest and application toward mathematics.
To enrich the group life for children
       Through the designed play activities, we aim to develop children's decision making ability in assisting their self-discipline in emotion and interactive relationship. Through the highly effective teaching model, we promote their ability in planning and organizing. We design different group activities, such as physical activity, music activity and mixed-age activity to extend the group life experience in children.
To nurture children in physical fitness
       Our school aim to promote children's big and small muscle development, so they would master basic physical skills and develop an interest and habit in physical exercise, thus laying down the foundation of a life-long physical fitness. Therefore, this year we worked with the Chinese University of Hong Kong's Department of Sports Science and Physical Education, to promote the Physical Fitness project among the children and their parents. We carried out four different activities, such as basic ability evaluation, parents questionnaire, teacher training in the basic activity, parents meeting in the physical fitness sharing and parent-child happy gala. Throughout the process, children, parents and teachers learned through playing and experienced the joy of physical fitness. It also promoted good communication between children and parents, and children with teachers.
       Dear Graduates, hope that under the nurturing of the pre-school, you have already laid down a good foundation in your personal growth and prepare for a happy primary school life.